Moisture Resistant

Gypsum Board
Moisture Resistant Boards are also known as MR board or green board. Moisture-resistant gypsum board offers better resistance against moisture than traditional drywall. It is because they come with an aerated gypsum core along with special water-repellent additives. It uses moisture-resistant paper liners to encase these cores and hold them tight. It may use as a base for wall tile in baths, showers, and other areas subject to wetting. It comes in different brand names and in a thickness of 12.5 mm. This is normally available in the market as 1830 mm by 1220 mm panels.
MOISTBLOC® plasterboard is moisture resistant, made of specially treated gypsum core with special additives to repel moisture which is enclosed & bonded in green color paper liners. These plasterboards have specially treated core which provides less than 5% water absorption when tested as per BS standards
Specifications
* Edges: Tapered & Square
* Size: 1830 mm X 1220 mm
* Thickness: 12.5 mm
* Manufacturing Standards: IS 2095 & BS
Application
* Suitable for interior drywalls walls/False ceilings which includes areas with periodic humidity (but not continuous high humidity/Water seepages), moisture vapors within the space.
* Suitable for use in internal wet areas.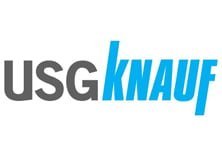 Moisture Resistant

Plasterboard
Gyproc® MR (Moisture Resistant) Consists of an aerated gypsum core with special water repellent additives encased in and firmly bonded to, strong moisture-resistant paper liners that are green.
SPECIFICATIONS
* Board Colour : Green face paper, Green / Brown back paper surface
* Manufacturing Standards : IS 2095 -Part l, 2011
* Size : 12.5 mm x 2438 mm x 1219 mm
Application
* Ceilings in dry areas where long lasting ceilings are needed.
* Drywalls & Ceilings in other areas which are prone to moisture contact
* Ceilings in Bathrooms & Kitchens