Perforated

Gypsum Board
This ceiling panel is unpainted with fully perforated square holes in a regular pattern and is backed with a special non-woven lining. It has excellent sound absorpation properties when backed with glass wool insulation matt.
Echoblock Gypsum Board is built from Perforated Gypsum Board coated with Fleece – sound-absorbing fabric and perforated pattern options that enhance acoustic performance in a room by reducing reverb and echo.
Specifications
* Color : Ivory color on the face of the board
* Size : 1200 mm x 2400 mm x 12.5 mm
* Corner Type : Square Edge
* Pattern Type : Square Holes
* NRC : 0.85 with 50 mm Glasswool
* Quality Standard : ASTM C 1396, ASTM C 473, ASTM C 423-02a
Application
* Use for rooms with a need for good acoustic performance.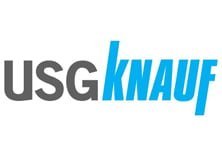 Gyptone Quattro

Plasterboard
This Gyptone acoustic board lets you create stunning ceilings and linings that absorb unwanted noise. It helps you achieve flat and curved expanses of ceiling with no visible joints. You can even redecorate boards time and time again without affecting their performance. Gyptone Quattro 41's acoustic felt backing and geometric pattern of perforations offer Class C sound absorption. It also uses ACTIVair® technology to absorb formaldehyde, helping you build practical, comfortable and healthy spaces.
SPECIFICATIONS
* Size : Length(mm) - 2440/1830 mm, Width(mm) 1220 mm, Thickness(mm) 12.5 mm
* Edge Type=S/E
* Weight(Kg/m2)=approx. 24.8
* Hole Size : 9.7x9.7 mm square
* Hole Spacing : 9.7 mm distance between holes
* Perforation Area : 18.0%
* Colour: Unpainted paper liner (can be painted with an emulsion paint after installation)
Application
* Offers Class C sound absorption for clearer acoustics
* Helps create healthier indoor air by absorbing formaldehyde
* Lets you form flat or curved surfaces with a seamless monolithic finish
* Strong enough to easily fix services like lighting