Fire Resistant

Gypsum Board
A Fire resistant gypsum boards provides good fire protection in buildings due to the unique behaviour of the gypsum core when exposed to fire. When a fire resistant gypsum board protecting building elements that are exposed to fire, the chemically combined water is gradually released in the form of water vapor. This condition is caused in general use if the board or gypsum finish is continuously exposed to a temperature over 49°C.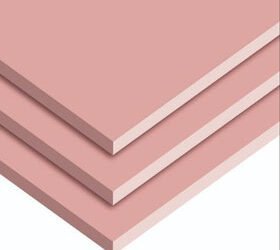 FIREBLOC® Plasterboards are manufactured with mineral additives such as glass fibresetcin the gypsum core to improve the core cohesion at high temperatures and reduce the shrinkage when exposed to heat. These boards are with Pink color Paper liners.
Specifications
* Size: 1830 mm X 1220 mm & * 2440 mm X 1220 mm
* Thickness: 12.5 mm & 15 mm
Application
* FIREBLOC® boards are recommended to meet the desired fire resistance in drywalls & false ceilings, beam & column encasement systems etc.
* Apart from fire resistance properties the Firebloc boards also help to achieve acoustic levels required, when installed as a system with different configuration of plasterboards.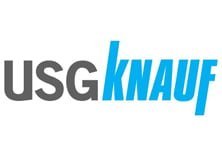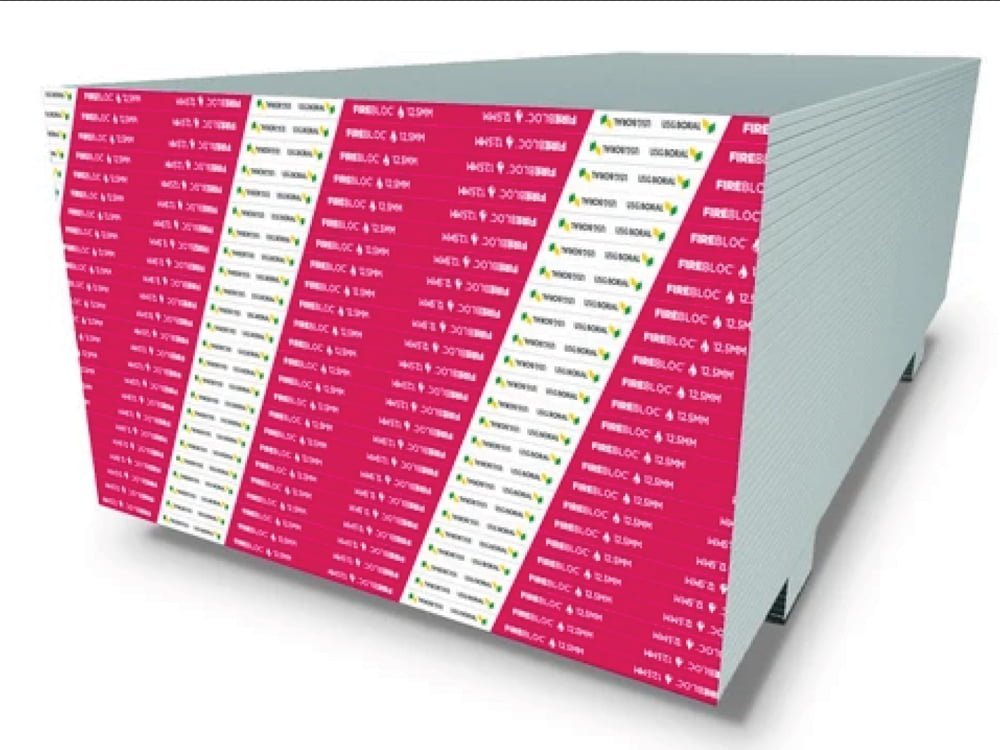 Gyproc® Fireline Board is gypsum based interior Wall & Ceiling product used in areas where High Fire Resistance Performance is required to restrict fire to pass from one side of wall to the other side. Gyproc® Fireline Board's gypsum core incorporates glass fibers & other fire resistive additives that are encased & firmly bonded to strong pink colored paper liners.
SPECIFICATIONS
* Size: 1830 mm X 1220 mm & 2440 mm X 1220 mm
* Thickness: 12.5 mm & 15 mm
* Identification: Pink face paper, Brown reverse side paper
* Manufacturing Standards : Complies with EN 520 –Type F & IS 2095 Part -1
Application
* Suitable for Application where High Level of Fire Protection is required from 60 minutes to 240 minutes across all segments.